Milkshakes and Hot Chocolates for the catering industry
MILKSHAKES
The range of Baqué milkshakes for those who love exotic flavours.
These creamy and unique milkshakes are ideal for those looking for a drink that is a little more exotic and at a warmer temperature. Four incredible flavours for a very popular drink: Baqué's milkshakes.
Technical data:
Packaging
Cylindrical tin with a screw top and stop cap.
Material
High-density polyethylene PET container.
Logistic format
800 gr.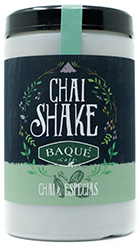 CHAI & SPICES
This creamy, chai-based milkshake that has been combined with exotic spices reminds you of India the moment you close your eyes and let its aroma waft in.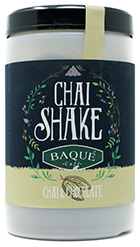 CHAI & CHOCOLATE
This creamy, chai-based milkshake has a touch of delicious chocolate that takes you to far-off Tanzania.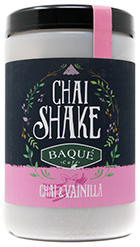 CHAI & VANILLA
This creamy, chai-based milkshake has a touch of vanilla. It is a unique drink that has an aroma that makes you feel like you've just landed in Madagascar.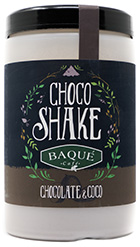 CHOCOLATE & COCONUT
This creamy, chocolate-based milkshake has been blended with shaved coconut, a recipe that was inspired in the landscape of Brazil.
HOT CHOCOLATES
Cold winter days will taste sweeter.
We have complemented our wide range of hot drinks with a small assortment of exquisite and creamy hot chocolates and cocoas in their hottest form, ideal as an afternoon snack in winter. Their delicious flavours make them irresistible drinks of high quality.
They are presented in a single-serve format, individually packaged to guarantee the right quantity and zero waste, maximum hygiene and perfect preservation until the moment of consumption.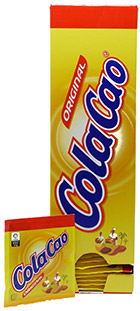 COLA CAO CHOCOLATE DRINK
A classic drink for children that should not be missing from your drinks list. It is presented in a convenient vertical box that is very striking and can be seen from afar, for those that have not yet decided what they are going to drink. You can choose how to serve it: either you prepare it for the customer or they do so according to their preferences.
Technical details:
Presentation
A cardboard dispenser box that has an easy-to-open system for extracting the sachets.
Format
50 sachets of 18 g.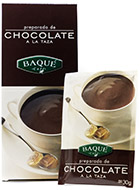 HOT CHOCOLATE
So easy and convenient to make that you can do so in your express coffee machine or your milk frother. Ideal as an afternoon snack.
Technical details:
Presentation
Cardboard dispenser box.
Format
25 sachets of 30 g.