There is always a coffee
compatible with you.
Coffee capsules for your coffee machine with the best flavour.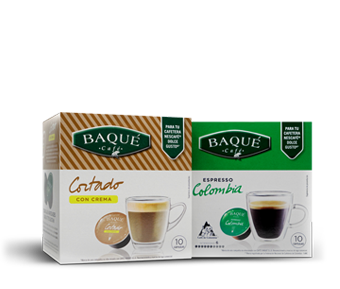 CAPSULES THAT ARE COMPATIBLE WITH NESCAFÉ® DOLCE GUSTO®* COFFEE MACHINES
Enjoy all the characteristics of a good cup of Baqué coffee from your Dolce Gusto®* coffee machine.
BUY NOW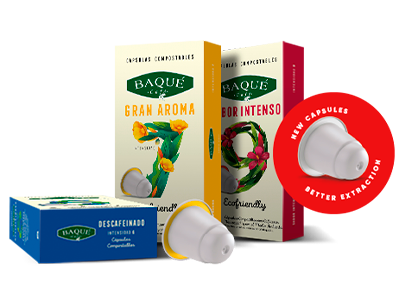 NESPRESSO®* COFFEE MACHINE COMPATIBLE COMPOSTABLE CAPSULES
Enjoy the genuine taste of Baque coffee, taking care of the Environment with the new 100% COMPOSTABLE capsules.
BUY NOW
*Company brands that are not related to Cafés Baqué S.L.U. Recognition and brands with a commercial logo.