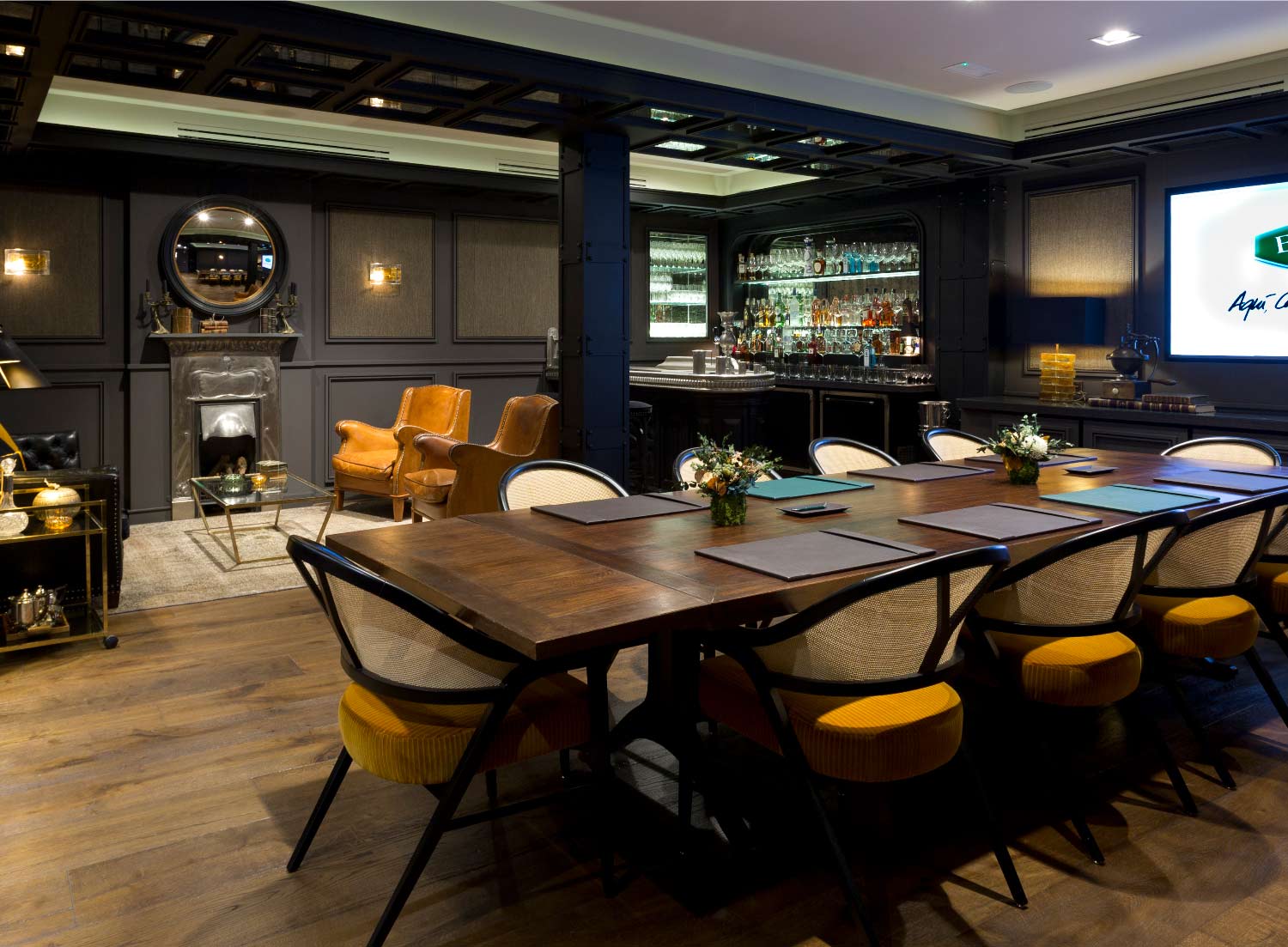 Baqué Experience
Enjoy a unique coffee experience.
Baqué Experience is an exclusive multipurpose space located in Madrid that provides the perfect spot for putting on corporate or private events in a unique and elegant ambiance.
It's a great place to have a meeting in a more laid-back setting or offer a lunch or dinner that has been crafted by our expert chefs.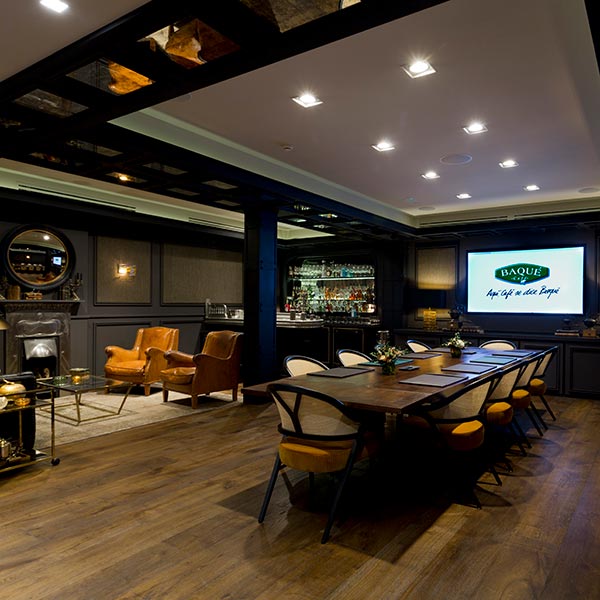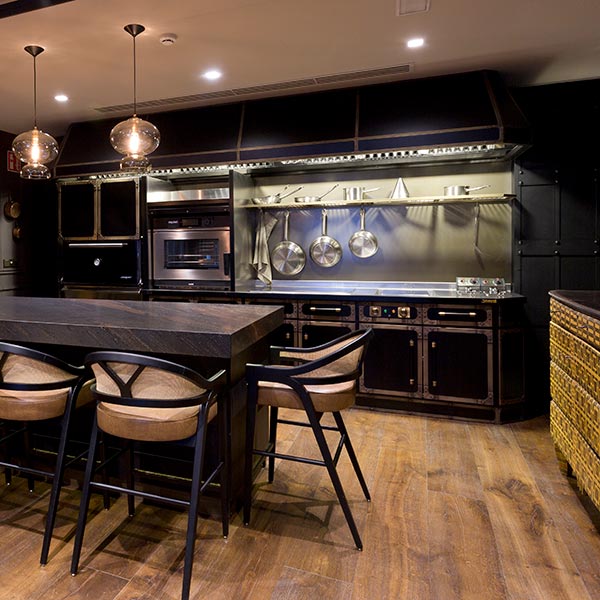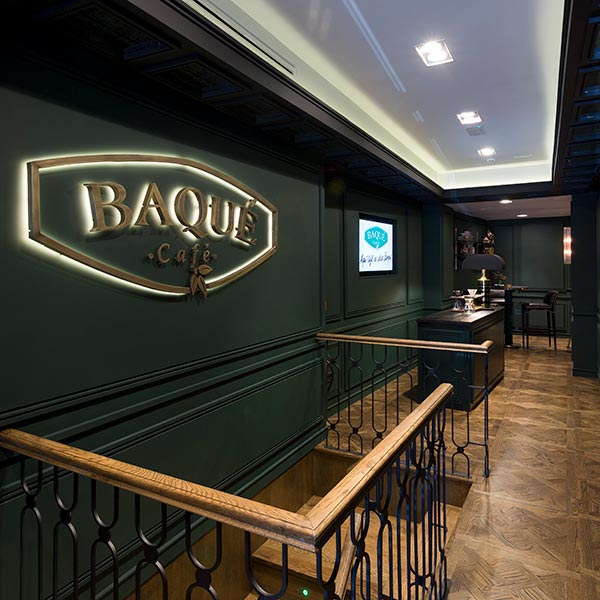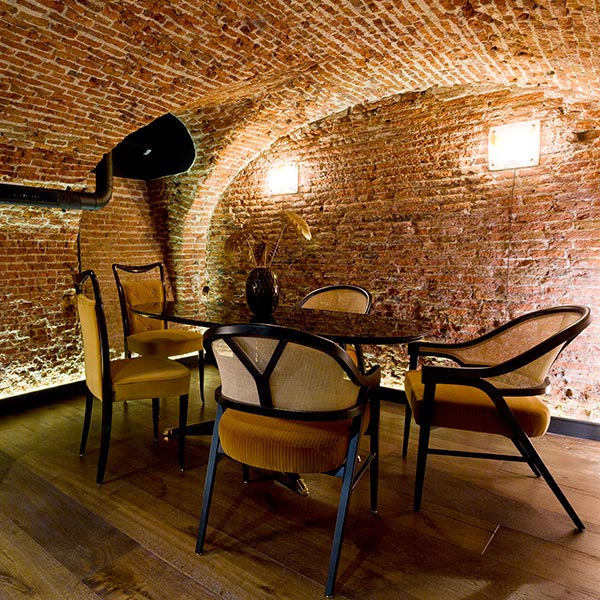 1
Our event space has also been designed to offer the ideal setting for a cooking show thanks to the fabulous open plan kitchen area that includes a breakfast bar.
You can also enjoy a lunch/dinner in a private room served by one of our partner catering providers such as the Hotel Wellington or El Paraguas and El Babero restaurants.
Its location in one of the most exclusive areas of Madrid, where Alcalá street crosses with Valázquez street and facing the Parque del Retiro (The Retiro Park), makes it a truly optimal place to be able to follow up on a meeting with a pleasant afternoon lunch or cocktail and even have a unique coffee experience.

OFFICIAL CATERING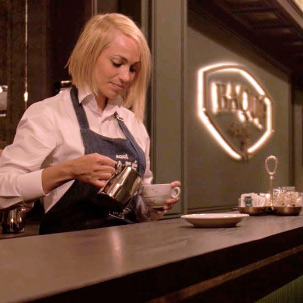 A UNIQUE COFFEE EXPERIENCE
Become immersed in a space designed to let you enjoy a very unique coffee experience served up by one of our expert baristas. You will get the chance to taste all the aromas and nuances of coffee that has been brewed using different extraction processes, from the most traditional to the most innovative and trendy.
MULTIPURPOSE EVENT SPACE
Meetings
Events
Celebrations
Trainings
Masterclasses
Expositions
Cooking shows
Wine tastings and food and drink pairings
Team building
SERVICES
CATERING

Cooking shows put on by our specialised catering service providers.

BARMAN

The finest professionals at your service.

BARISTA

Enjoy a unique barista experience.

WI-FI

High quality wi-fi connection included.

AUDIOVISUAL

85" screen, video conferencing, and Spotify.

PERSONALISED DECORATION

Details around every corner. A comfortable atmosphere for your meetings and events.

AIR CONDITIONING

Air conditioning is available on all floors.

SHUTTLE SERVICES

Just let us know where you need the pick-ups and drop-offs to be beforehand and we can organise this service for you.
A TAILOR-MADE EVENT SPACE
Showroom34,65 m2
1.

Entrance to the dining area

2.

Showroom tasting and pairing space

3.

Barista table

4.

Entrance to the basement

5.

Coffee bar

6.

Entrance to the Baqué Experience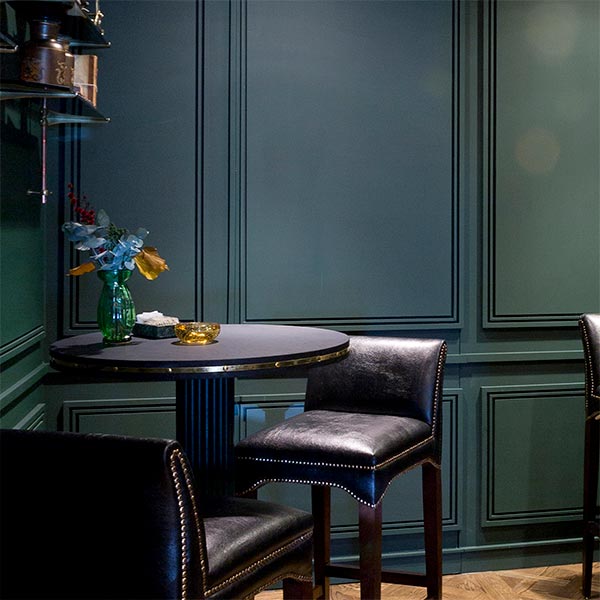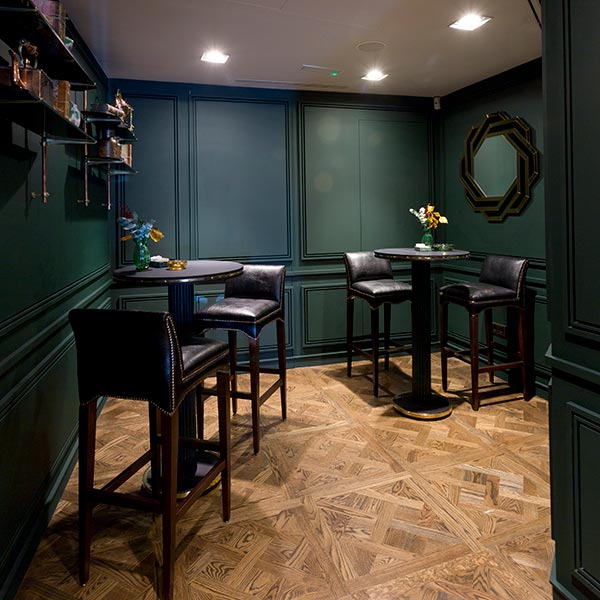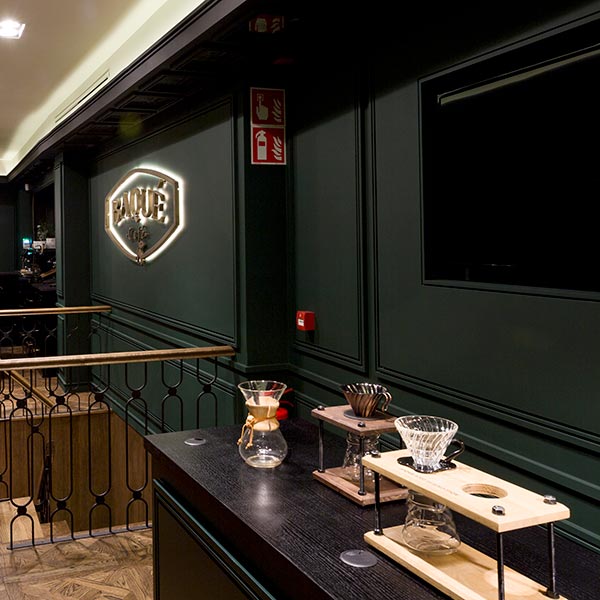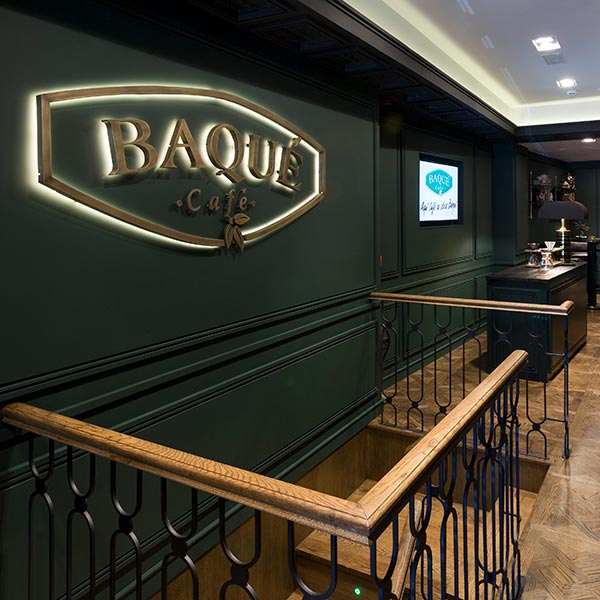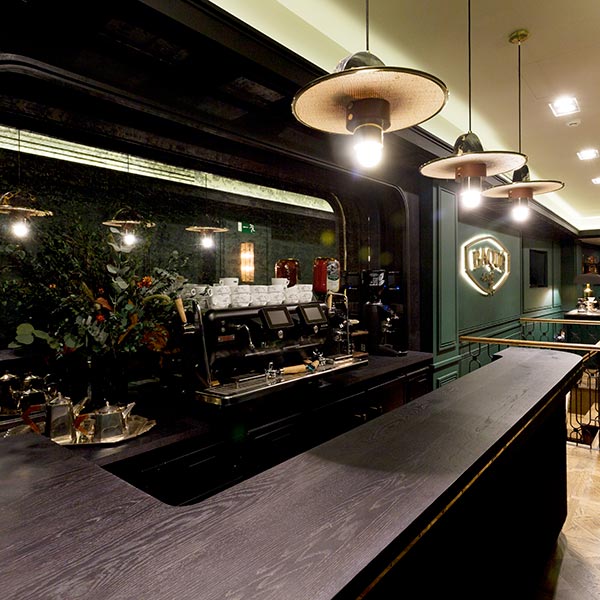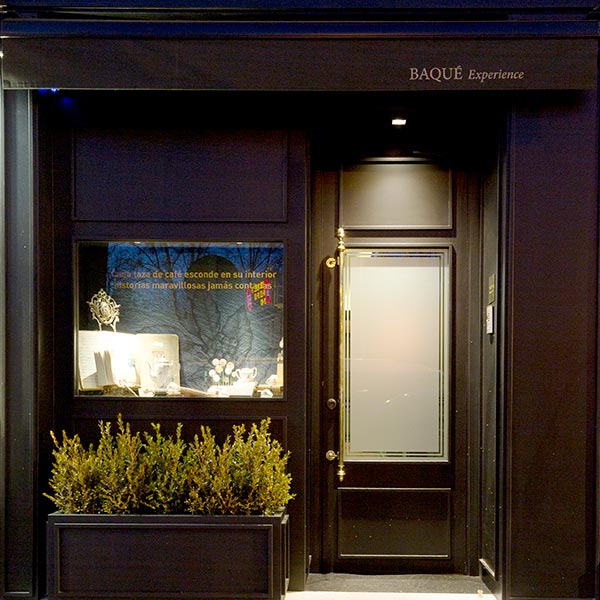 1
2
3
4
5
6
Cooking area91,5 m2
1.

Office

2.

Coffee classroom

3.

Living room

4.

Bar area

5.

Kitchen

6.

Dining area

7.

Exit

8.

Main table

9.

Multimedia display area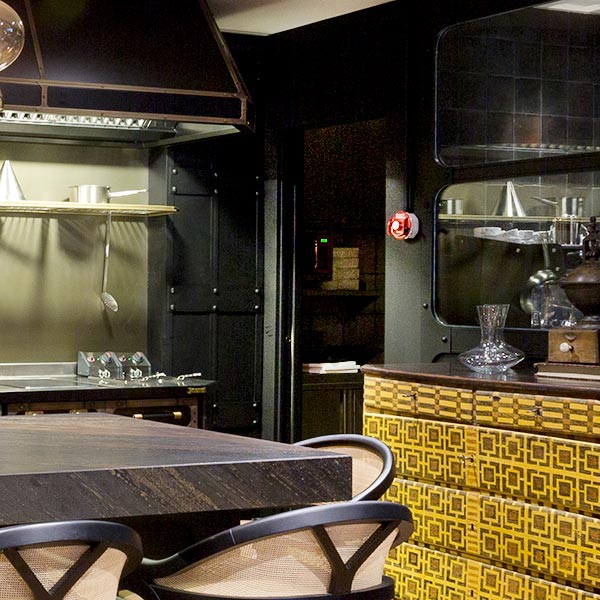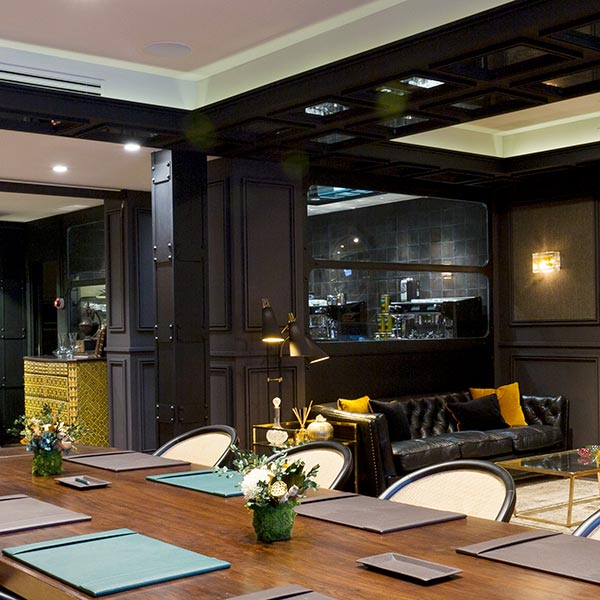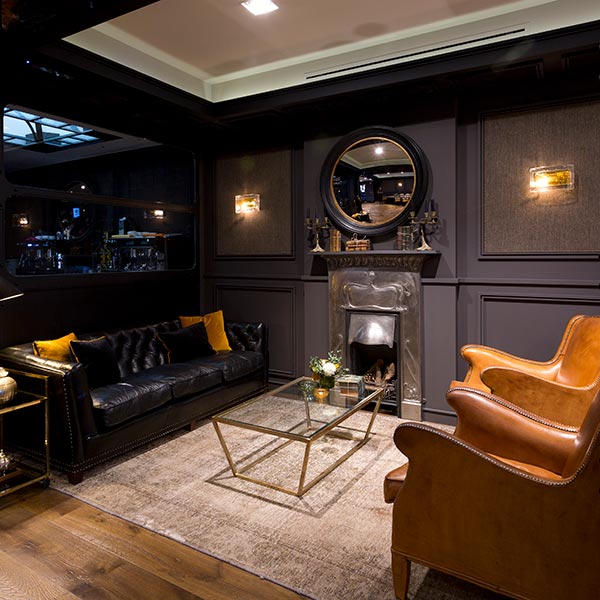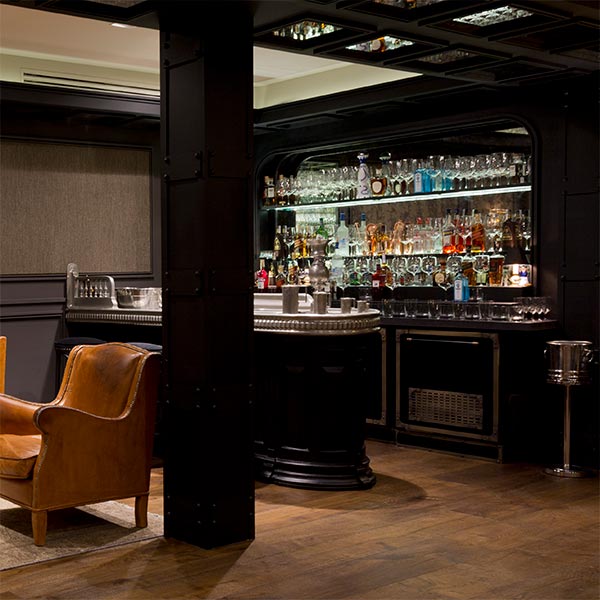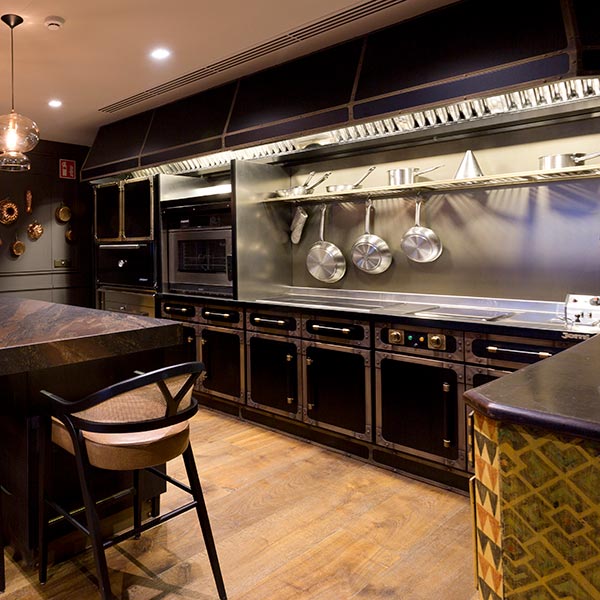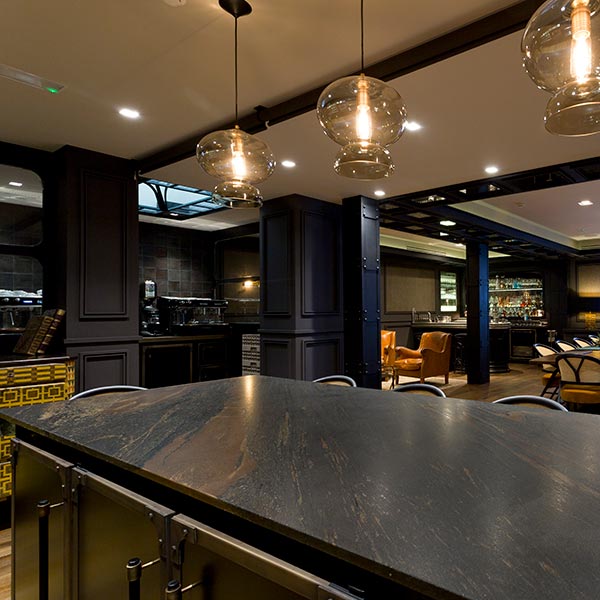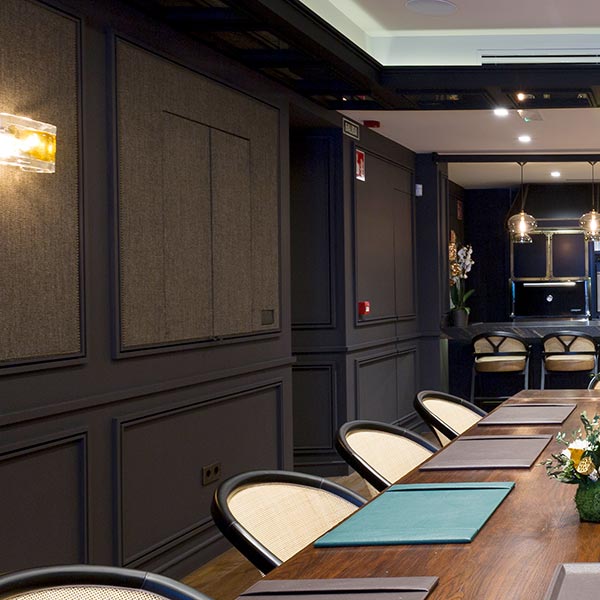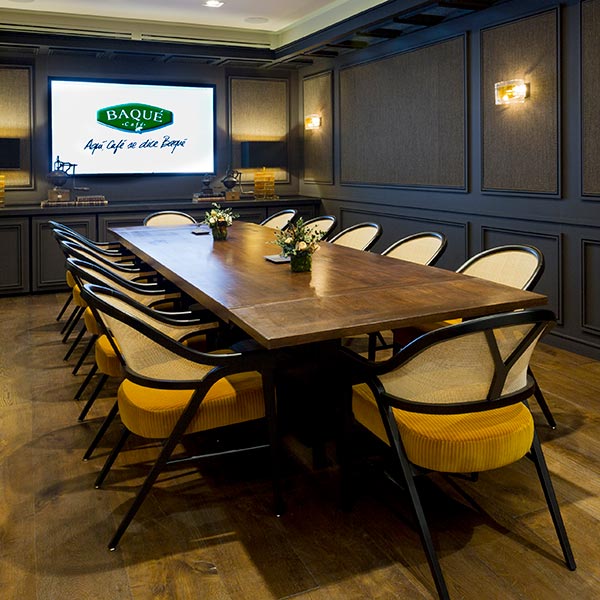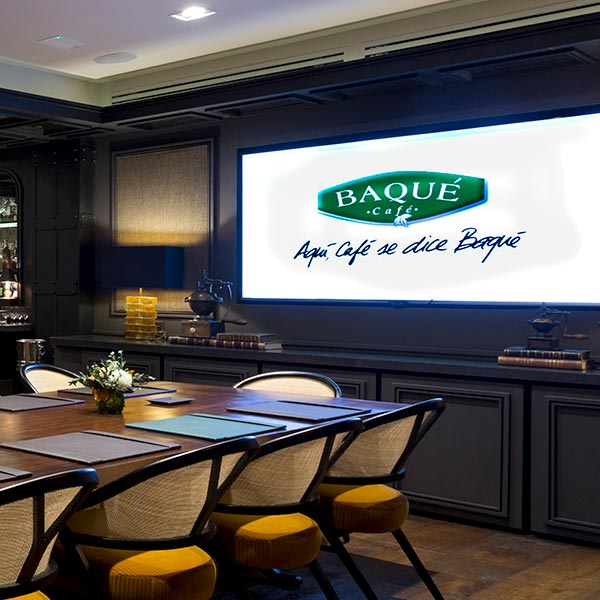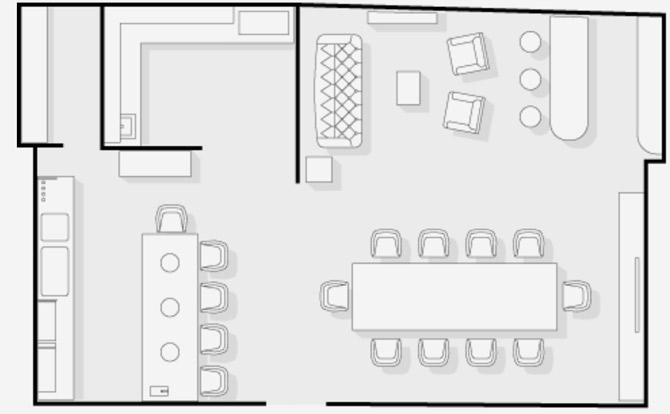 1
2
3
4
5
6
7
8
9
Basement52,5 m2
1.

Meeting room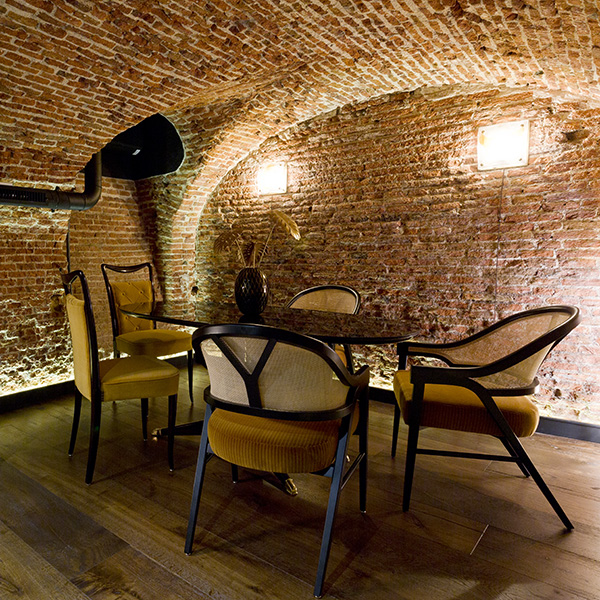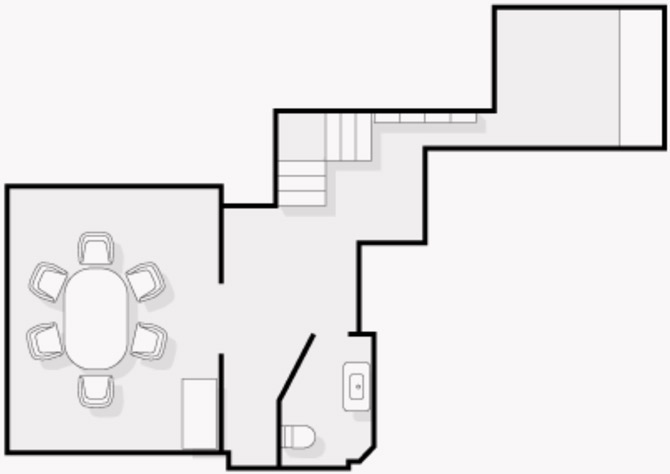 1
LOCATION
Calle de Alcalá, 99. Madrid.
200 m (218 yds)

– El Retiro underground station.

400 m (437 yds)

– Puerta de Alcalá (Door of Alcalá monument).

100 m (109 yds)

– Parque del Retiro (The Retiro Park).
REQUEST FURTHER INFORMATION WITH NO OBLIGATION
Contact: Customer support
baque@baque.com
94 621 56 10
Half day (4 hours): 450€ + VAT
Full day (8 hours): 750€ + VAT